This year we went up to my parent's house for Thanksgiving. We were doing some last minute shopping and my mom told me that her and my Dad had been talking and they really wanted to get up a pack and play for Lincoln. They felt it would be useful for when we came up to visit them and when we went to Jory's parents house for the weekend so he would have his own place to sleep. My parents are quite generous people and I am so grateful they did this for us. Lincoln LOVED it! He thought it was so much fun!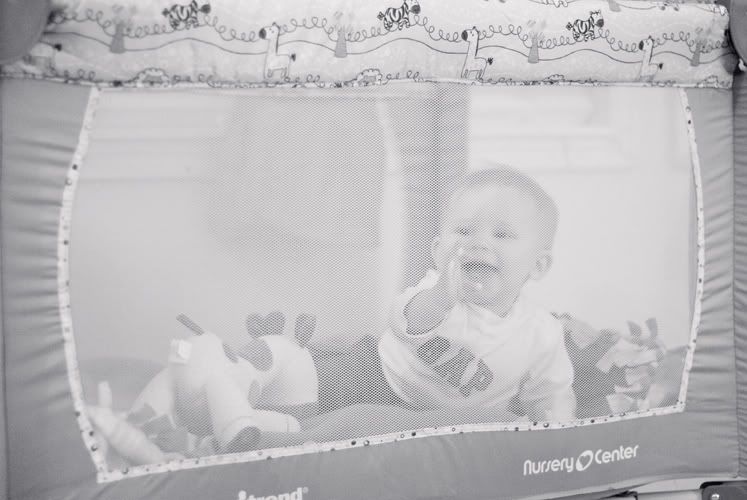 And of course what baby doesn't love to be nakey?? Lincs LOVES it...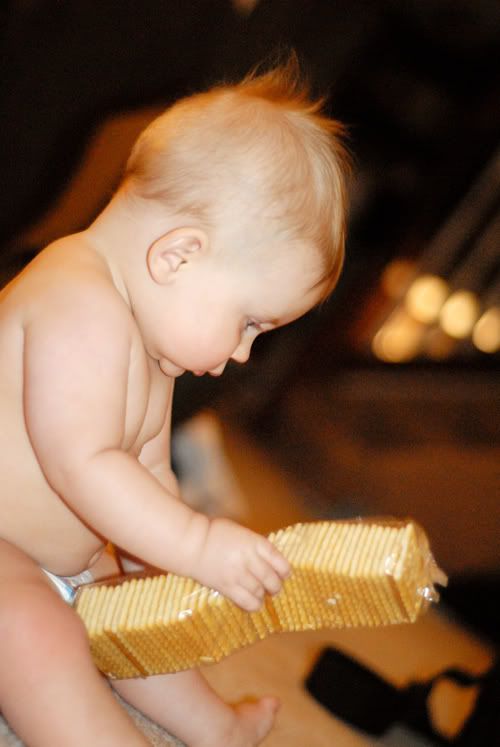 My VERY fav of him! Look at that cute, chubby profile!! Man, I just want to kiss the crap outta him!