I am LOVING being at home! Today Jory and I have been cleaning and organizing our house getting ready for our little boy's arrival. We're making progress and it feels GREAT! There are so many things we still want to do and it's nice to have loads of time to get them done.

Last week I was at my dear friend Tammy's house and she helped me scan in my ultra sound pics of our baby. They were taken back in November when he was only 17 weeks along. It was the most amazing feeling in the world to watch him move inside me and to actually see a little person in there instead of thinking I was just getting fat. The lady that did our ultra sound told us that he was a wiggly little guy. As she was moving along, he lifted up his little legs and showed us what he was. She then said, "Wow, he sure wants the world to know he's a boy!" So cute...

So here is our little baby's first pics! So proud of our little man!!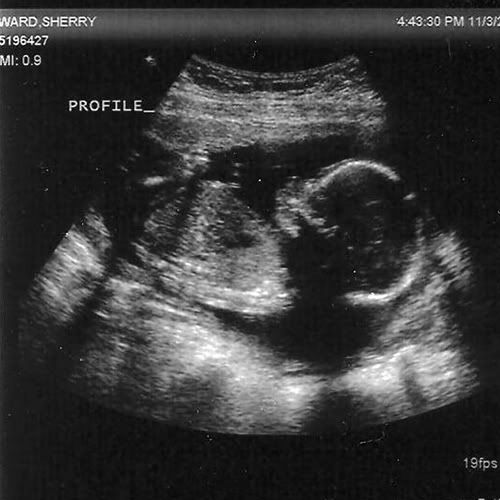 Ahem... CLEARLY we are having a boy!