Today is one of those dark and dreary days. Normally, I LOVE the rain more then anything, but today-this week-it just isn't welcome.

It's only Wednesday and it's been a very hard week. Going to Shannon's funeral on Friday isn't going to make things much better.

We're not showing anymore signs that this little guy is coming anytime soon and I grow more and more anxious by the day. Although we are still 3 days till due date, I'm ready-more then ready-to move on. I'm sure all women who have been where I am at know exactly what I'm talking about. If I haven't had him by April.11, that is when my dr said he'll induce me. It really isn't that far away, but it does seem like forever all at the same time.Last night Jory had wanted to take some last pics of us and the belly to be able to look back at in 50 years or so, but since it was the day I found out about Shannon, I decided today might be the better day. Turns out, it was a better day. We found an image online that we thought was hilarious and wanted to do our own version of it. Here is my big belly at 39 weeks and 4 days looking into his room. What do ya think...
His nursery is almost finished. I still haven't figured out the walls yet, but I'm getting some ideas in my head. We'll see how it all turns out right? ;)Here are a few more Jory took of my belly today.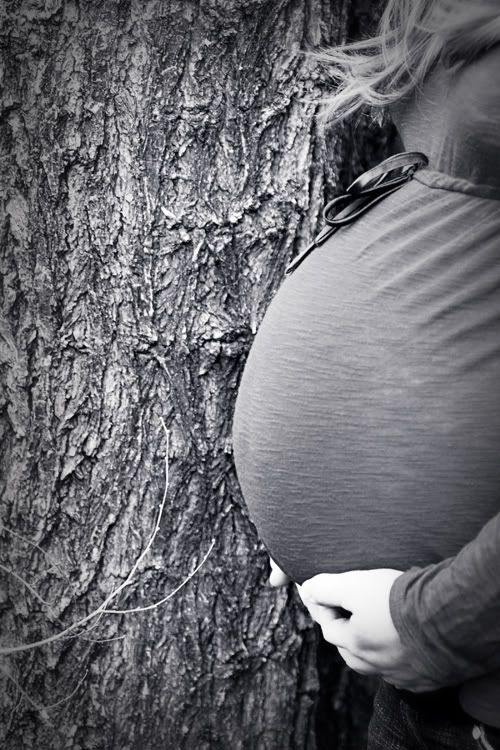 And here's one of us....
Not loving how puffy my face has become through this pregnancy. Mike said I needed to stop eating so many doughnuts-which I never do-but really Mike... I can't help it! One more reason I am done! Baby, it's time to come out!!!