So we (and when I say we, I mean Jory) finally got the crib all put together. Saturday night we put in the mattress and made his little bed. It still astonishes us that we are going to have another little human joy our family. As excited as we are, it's the weirdest feeling that we are having a baby boy in 4.5 weeks. It really STILL feels so unreal.

We still have NO clue what to do with his walls, but you can count on some huge canvas wraps (or metallic prints) to be hanging up there. It's driving me nuts that there's nothing on his walls yet, but it'll come together in time. LAURA!! Any thoughts, tips or advice is welcome! (This also go for anyone else who might have some great ideas)

Slowly, his room is coming along. I can't wait for it to be finished. Last Friday, my good friend Tammy threw me a shower with the girls that I used to work with at Family Legacy Dental. It was REALLY NICE and she put so much time and effort into making it so special. We are so grateful to receive loads of diapers and bum changing needs. His room already smells like a little baby. I LOVE IT!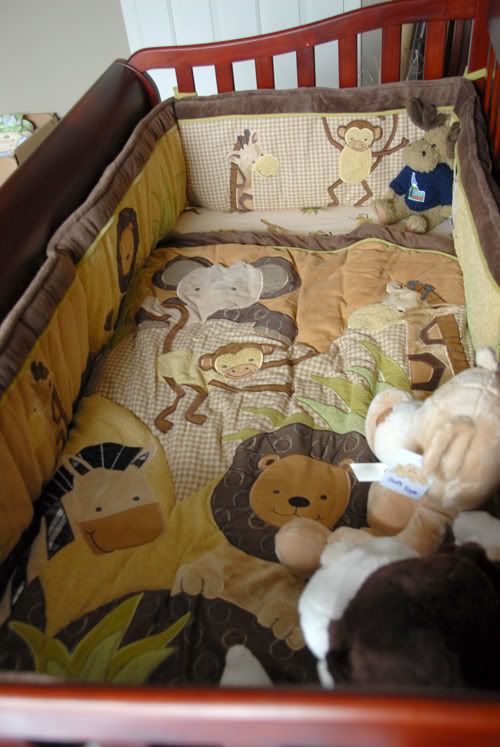 **A special thanks to Grandma & Grandpa Bennett for the beautiful crib and bed set!**