Jory was asked to be Santa at this family party. Can I tell you what a nervous wreck he was?? We pulled up to the house and were sitting there for what seemed like forever and I told Jory, "The sooner we go in and do this, the sooner it'll be over." He kept telling me he just needed a few more minutes. We finally started walking to the house and Jory says, "My legs are going numb!" We are totally opposite in this department-I don't mind talking in public but Jory can't deal with it. Clearly, we can't relate to each other!

But it turned out well. The only people that noticed him was the kids and all the proud moms taking pics. It was a fun evening though.
Some Kids liked him...
This one did NOT...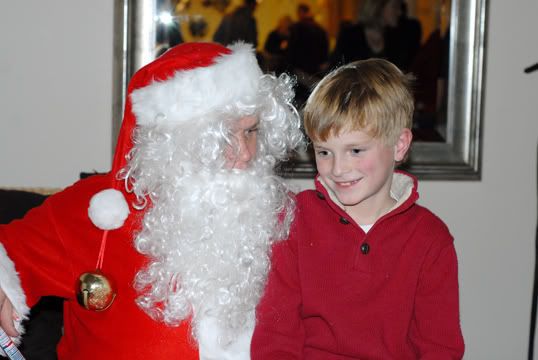 The extremely GORGEOUS Lys!
...and her mom...
Jory's BFF (boyfriend for ever) ;)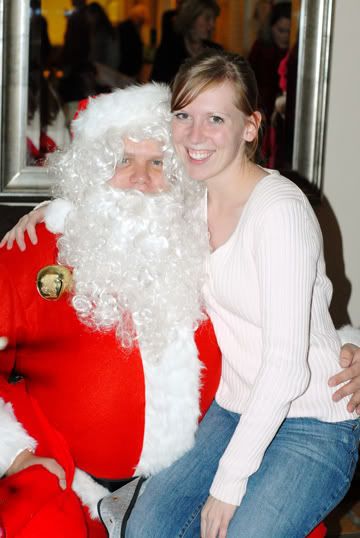 And that concludes the fun evening!