All the Bennett Siblings (except Brend-who was working) came down for a get together since we won't be together for Christmas. It's a lot of fun hanging out with my family and never a dull moment. We really didn't do all that much except a gift exchange and listen to Mike tell stories (all night, mind you). Just being together is good enough for us I guess.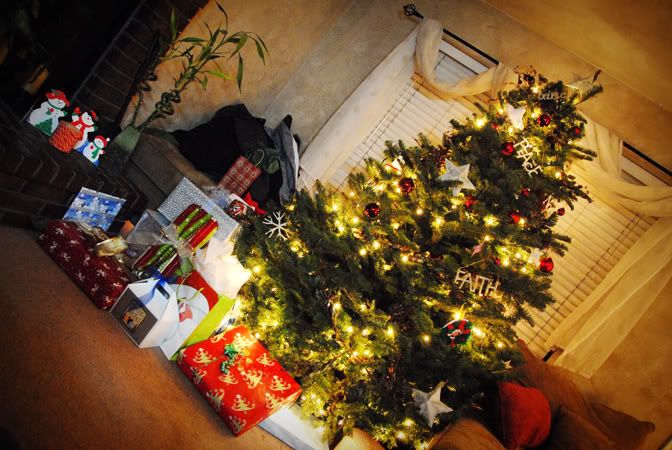 Geena's beautifully decorated tree. When they first put it up, Kobe and Bugs had tons of fun crawling underneath it. Must have been a fort to them.
If you're wondering what she's knawing on, it's a nose cap from the laughing gas at the Dentist. Yeah... I know, wierd. But they gave it to Kobe after his trip over there and it smells really good. She thinks it's something else though.
I made one of those fleece blankets for Bugs. She LOVES soft blankets. Soft anything actually.
Joel and I. He's my youngest brother-14 and he's a lot taller then me already.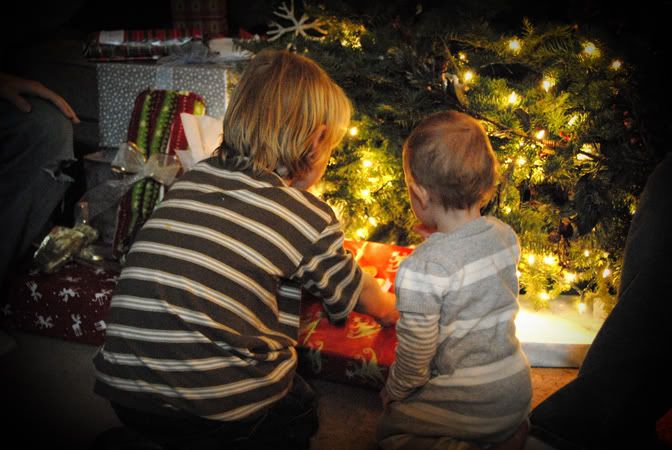 I LOVE this. They were so SO excited to open presants!
Keeping my pigs way warm on a cold winters night.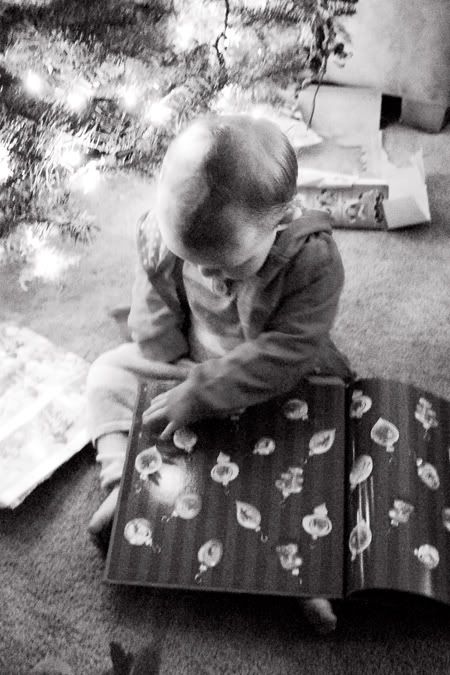 Bugs diggin her knew book.
Kobs loved his knew Power Ranger toys set thing.
Camilla also loved her new bag-thing.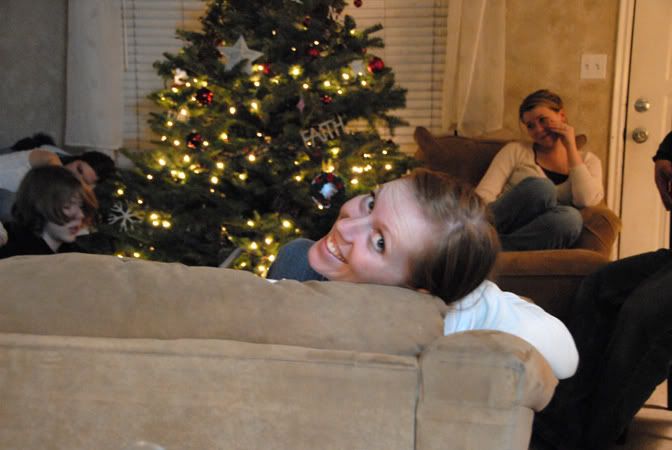 Someone had stolen my camera by this point...
Jessie-who just turned 18-and her new pierced eyebrow.
Joel-who is the perfect mix between the parentals.
Snuff's B.F.F.-Hahaha!! Thanks for the Chocolate covered Oreos JD!
Ummm, yeah... Nick stole the camera and maybe a little drunk here...
Miss Geena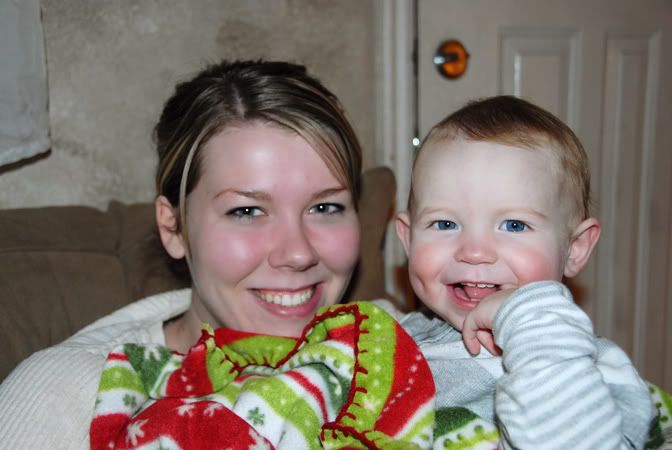 Camilla and Bugs. We all can't get enough of Tay. She's too cute.
More of Camina and some SERIOUS tickle time. LOOK at that little face... LOL!!!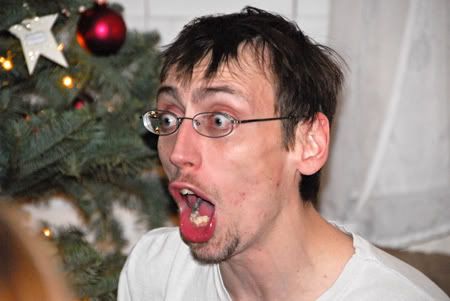 Mike was very excited about his gift. Baaahhhh....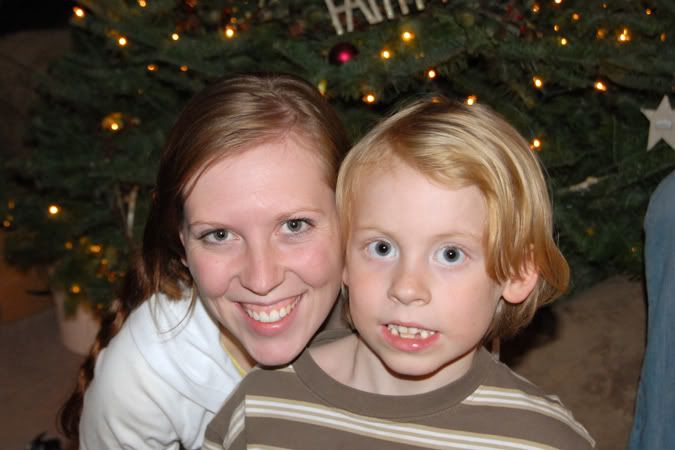 Right before sleepy time-for the both of us.

I LOVE MY SIBLINGS. I'm so glad all that live outside Utah County could come. Bren-we missed you tons. Well, I did anywho. Can't wait to see the rest of them tomorrow. Love you guys.