A few days ago, I was online paying a bill and the house was quiet. I knew he was into something, so I grabbed my camera on the way out (keep in mind we have the WORST lighting ever in our house and that's why the picture quality isn't as good). This is what I found...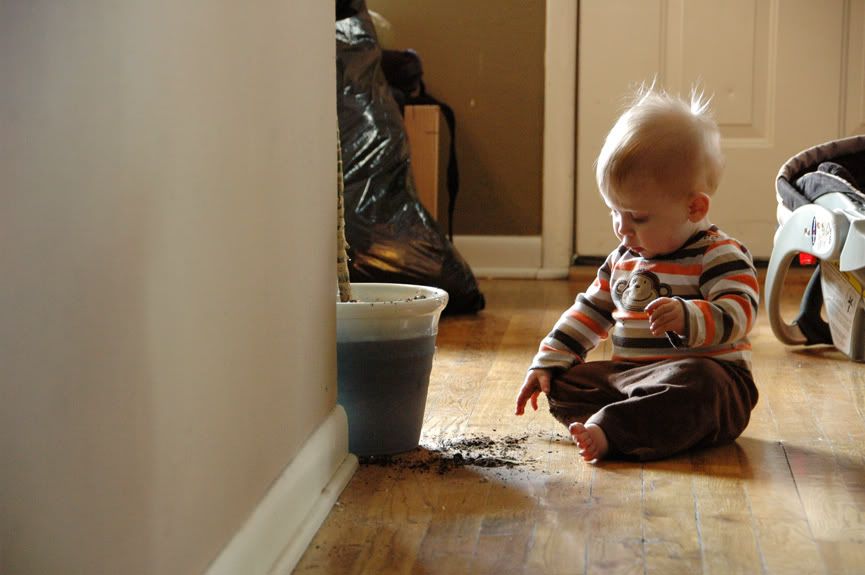 BUSTED!!
This is the mess he left me with! This is also a SMALL mess compared to what it's normally like!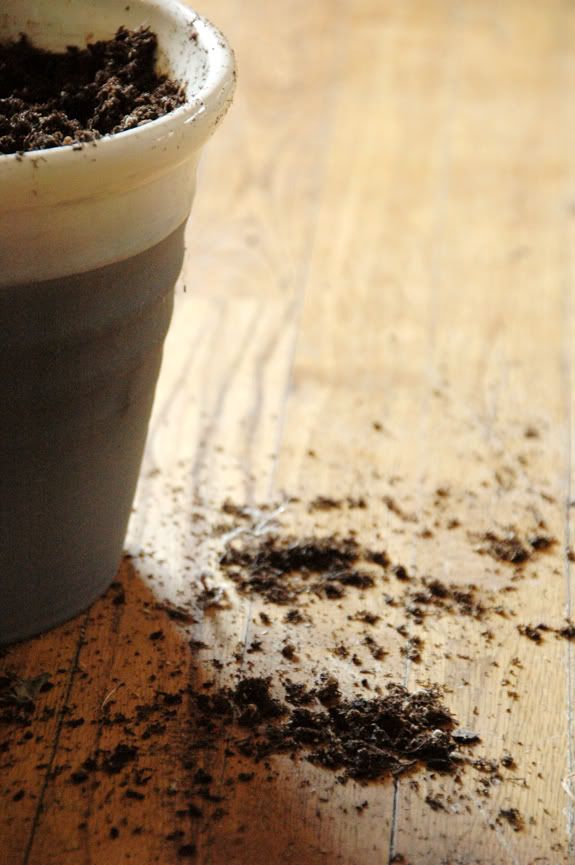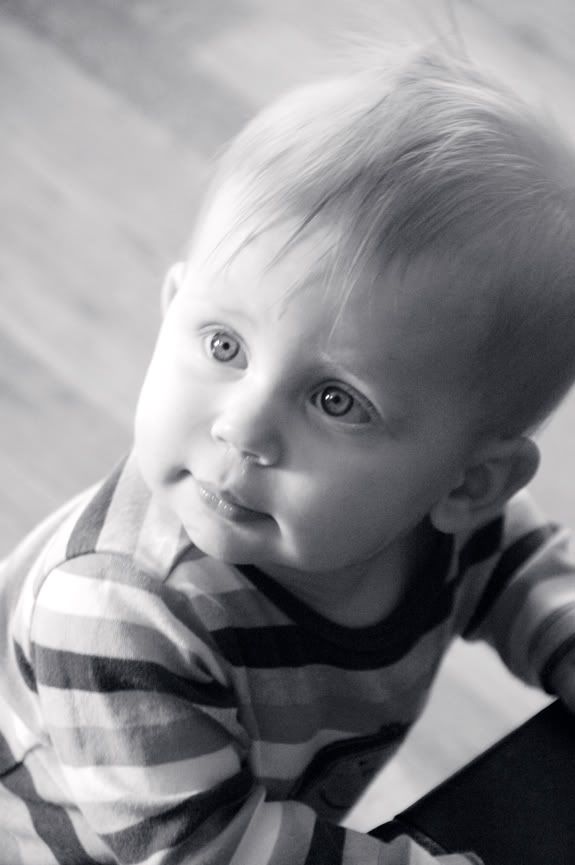 Lincoln LOVES playing in the plant dirt. I mean he LOVES it! It's so cute sometimes, but other times it drives us up the wall. The levels of the dirt are getting rather low now. But I'm glad I caught this on tape. He is so cute. I am talking to my mom on the phone as I type and she keeps telling me that his eyes are full of mischief. She's right! His whole being is full of mischief!