I am so motivated to go out and do more shooting of different things. I LOVE shooting people-it's by far my favorite-but I am itching for new things. Night shooting became my secret shame about a year ago in one of my class at UVU. My teacher was so inspiring so I blame him. God bless Travis Lovell. Here's some recent work. Hope you love as much as I do!
The above photo was taken this summer up by the Draper temple, coming down the mountain. We were there about 10:30pm and I did about a 3-5 second exposure on this one. I love night scape photography. It would be AMAZING to be able to go do this in New York City one day.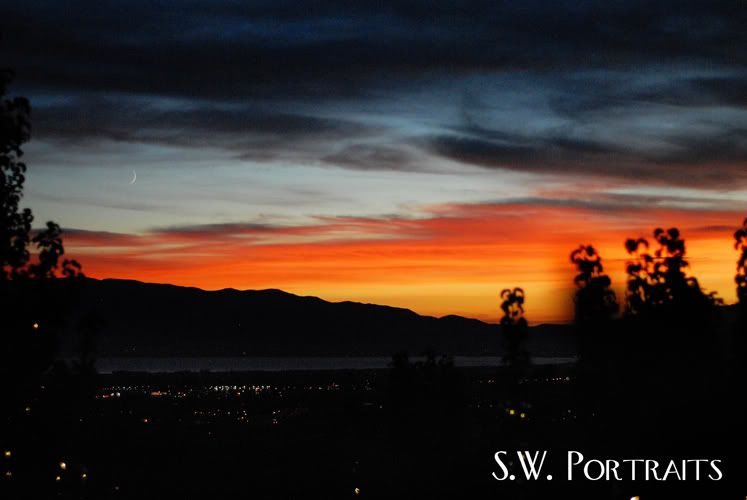 One of my bride's got married on the mountain side over looking Utah County. It was insane. Gorgeous silhouette with brilliant colours of a romantic sunset.
This was taken around the same time. I metered my light and got a different exposure so to get the temple and valley exposed.
I clearly realize this image is out of focus. But it was intended to be that way. Sometimes art isn't what we expect it to be and to each their own. I am in love with this image and plan to hang this on my wall. Just not sure where or what size. Any ideas?