In August, Lincs and I flew out to Missouri to visit one of my dear friends Laura. We both had miracle babies 10 weeks apart this year. It was the most exciting thing I could have hoped for both of us.

We had a lot of fun. At times it was just nice to be able to put the kids to bed and just talk and watch chic flicks (sorry Peter! You're a great sport). We went to the pool one of the days we were there and it was so refreshing. I had forgotten how hot Missouri is with the humidity. The pool felt great. Lincs seemed to like it too. Then again, he seems to just enjoy the water period! Laura's baby however, didn't seem to like it as much. It may have just been too cold though. Her 2 year old has NO FEAR though. There were a few times we thought she was just going to dive in! What a character!! =DLook how cute our two babies are!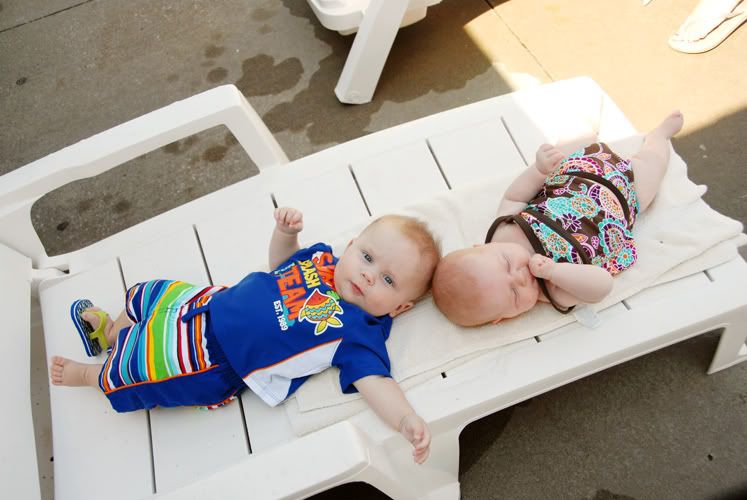 Here's Miss Fearless and her Dad!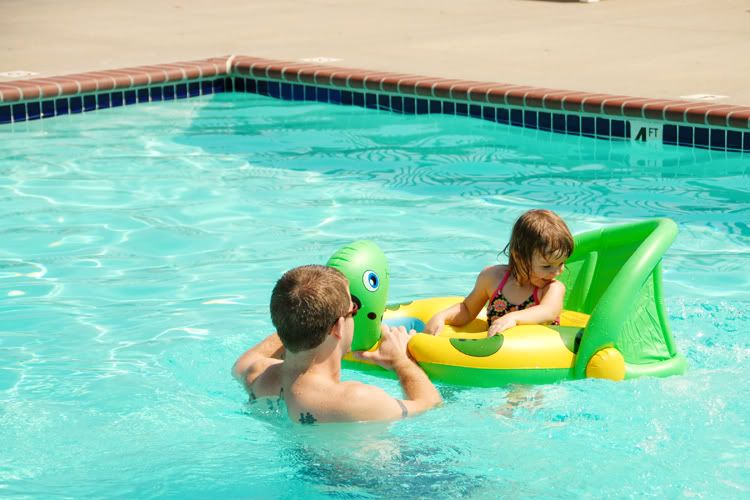 Lincoln loved this floaty thing. He would splash his little hands in the water-so cute.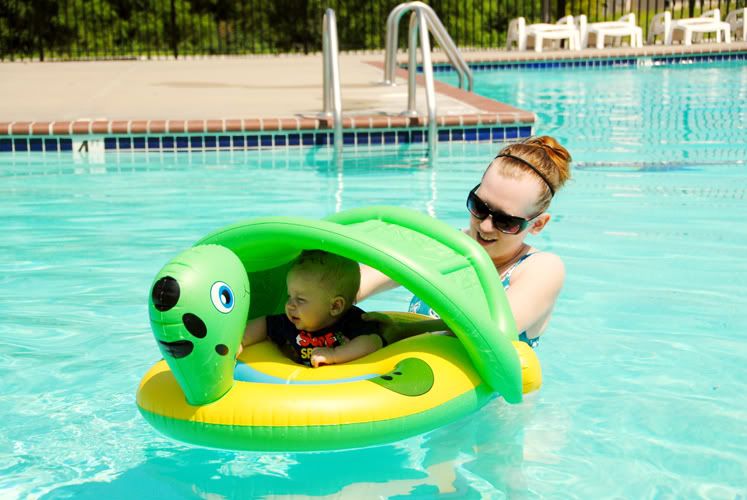 Guess he wasn't quite ready to get out yet!
I super love pics like this! He has such cute piggies.
Trying to help mom eat lunch. That little fat face cracks me right up!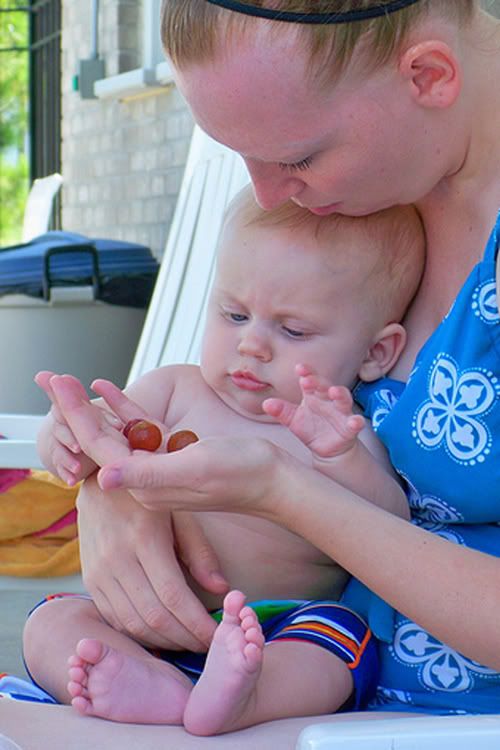 When we left, Lincoln was asleep in less then a minute after I put him in his seat. He just wore himself out having too much fun. Look how CUTE he is!!