It has been a BUSY week! Sunday we are blessing Lincoln in our ward, so we have been preparing our house for that. Somehow we can never keep our house clean or motivate ourselves to clean until it is done. Jor's family is arriving sometime tomorrow as is my parents. I am SOOO excited for everyone to come. My dad is going to bless him and if all goes well, Lincoln will be blessing in the same outfit Jory was blessed in. Lincoln is such a chubbers, so we're not sure the outfit will even fit.

I've been wanting to keep up better with writing, but Lincoln seems to need all my attention all the time. That and he must be going through a growth spurt cuz he wants to eat ALL the time! We've gone out walking everyday this week and he LOVES it! Today on our walk, I heard him just talking away in the stroller. So sweet... I've also caught him staring intently at his little fists. ADORABLE... He's still having a hard time falling asleep on his own. In fact, as I type I can hear him fussing in his crib. Oh speaking of crib-we worked on his nursery some more today. Seriously, it's getting cute. I finally put a few pics on the walls. lol.. I'll post pics of his nursery soon. Hopefully it will still be clean in the morning so I can.

Here are some pics I meant to post last week! There's more of this series on my portrait blog as well. I'll catch up on everything next week-maybe... we'll see how things go! ;DHow cute is this CHUBBY boy?! LOVE IT!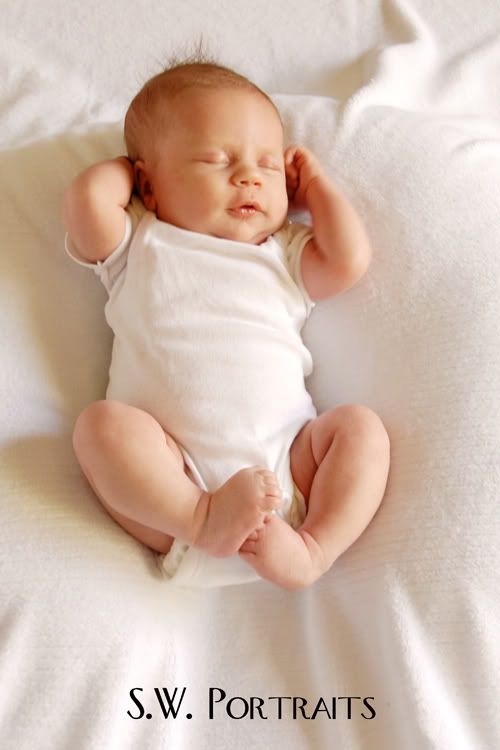 LOVE, LOVE, LOOVVEE this one! I'm going to blow this up BIG for his room in B/W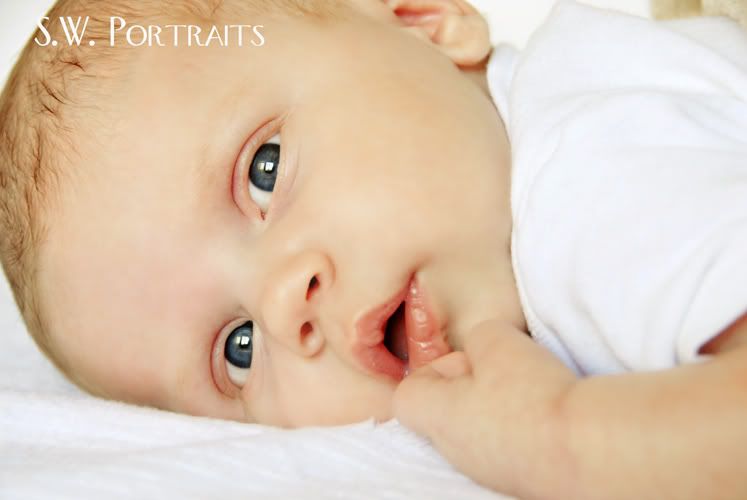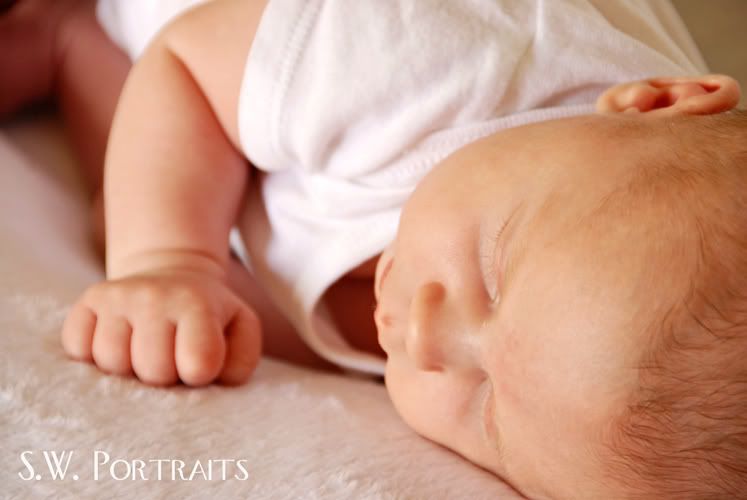 Just when you thought you couldn't love someone anymore...