Today Lincs is 7 months old. I'm so sad that he is growing up so fast. He is ready to crawl any day now. His curiosity has me worried that my house will be torn apart and I will get less done then I do now. Sleep doesn't come easy for me right now due to stress, so I'm sure there will be less in a few weeks. As long as mom and dad are around, he is one happy little boy.

These pics of me and my sweet little boy were taken up at Sundance. They make me happy. He makes me so happy.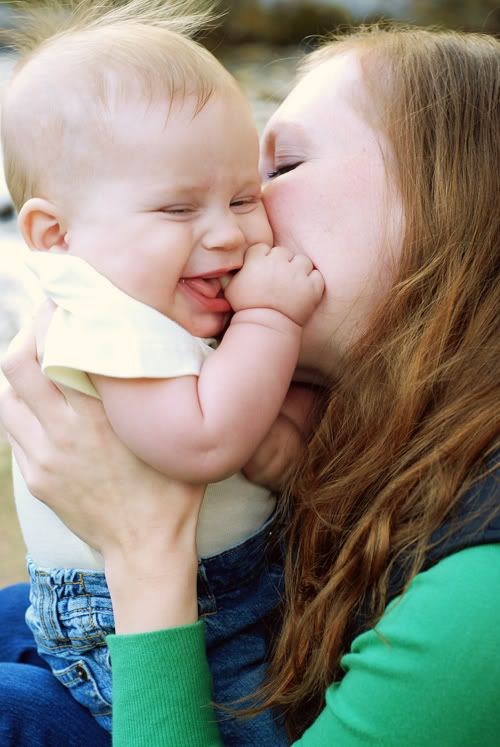 I am going to make a collage wall and this image makes the cut. Oh how I ADORE this one of me and my Lincs!