Halloween was a very busy day for us. I shot a family portrait in the morning, then raced home, got ready to go to the next shoot up Big Cottonwood Canyon and put everything together for our party at our friends house, then we headed out the door. I had never been up Big Cottonwood Canyon before and it was GORGEOUS. I did my shoot up there and we had to cut it short cuz a storm moved in. Lighting got dark fast. I was pretty bummed cuz I wanted to keep going! Oh well... We headed back down from SLC and went to Tyler and Robynn's for dinner. My goodness, it was DELICIOUS! Robynn made Cafe Rio. Wow, I was so full from eating too much.

We got the kids ready and all 7 of us headed out the door to go Trick or Treating. Thank goodness Lincoln's costume had a lot of padding on it. It was pretty cold outside. He seemed to enjoy himself. He loves being outside and just looking around. Jory took him to each door to go Trick or Treating. We only went out for a little bit then Robynn and I headed back with the two babies while Jory, Tyler and Hayden headed to more houses. When we got back, we dumped the bags to check out what they got. Lincoln immediately dug in. HA HA HA!!!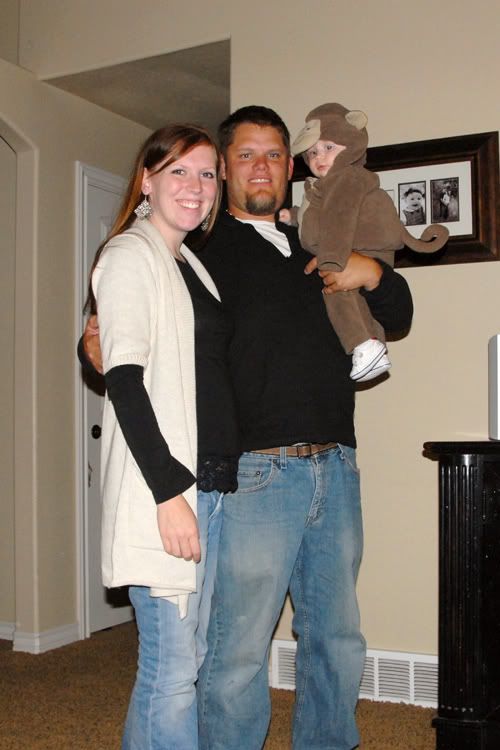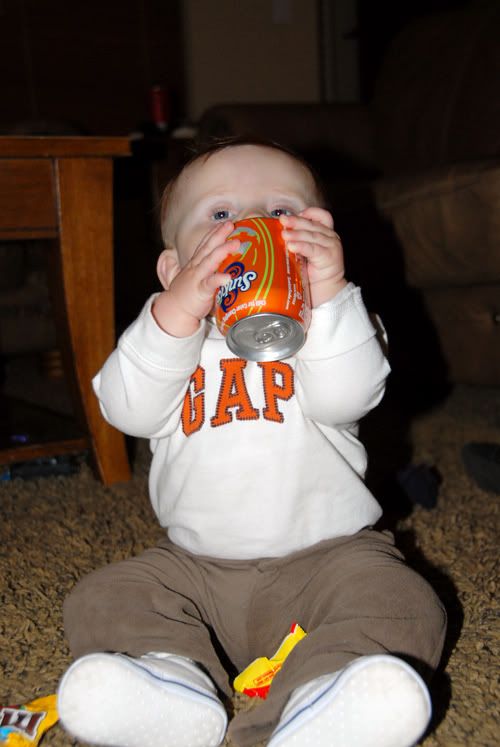 If he loves soda as much as his dad, we are in SO much trouble. Better get good Dental insurance now eh?!