A few weeks ago I was getting ready for a baby shower I was helping out with and I put Lincoln in his Bumbo to try and keep him entertained for a few minutes so that I could get some stuff done. So I set him in there and put some toys on his tray. This first pic is of him, he doesn't know quite whats going on or what to think-pretty cute.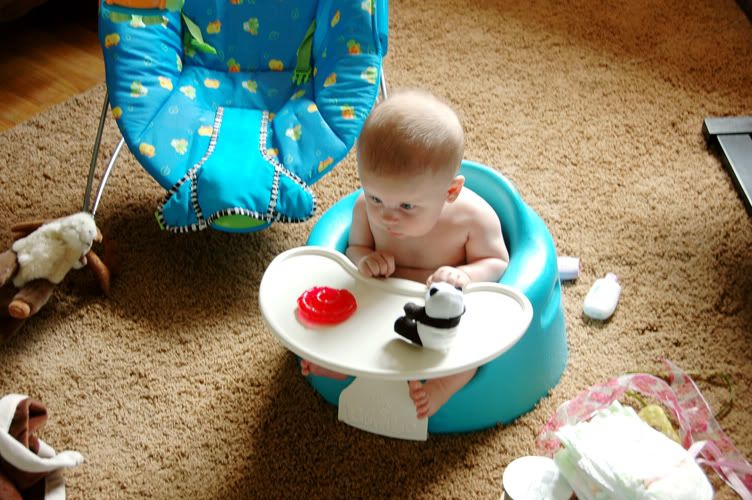 This next one is EVEN funnier to me!
I have a feeling I'll be seeing this sly smile a lot as he gets older. Super cute though!