Today we were working on tummy time again. Lincs does not like to be on his tummy at all. Sometimes he cries. Other times, he'll look at me as if to say, "Yeah right mum-not happening," then BLOOP, he'll roll over. Pretty cute.Here we are doing so well and being a big boy...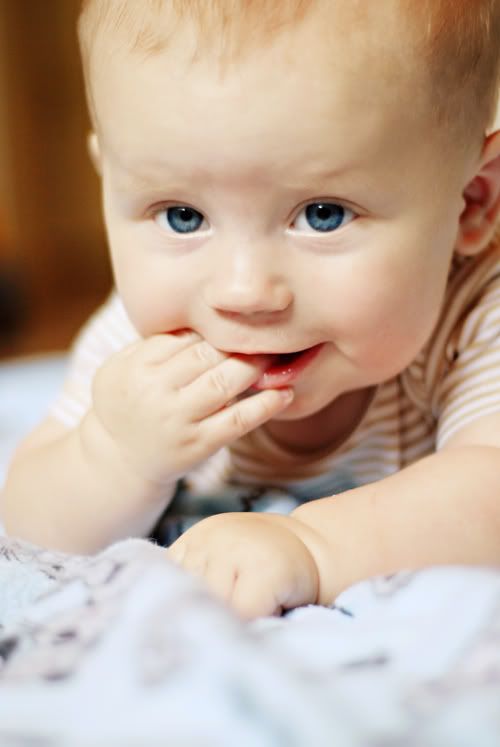 And the rolling starts...
"Mum, I'm done doing Tummy Time for the day!!"
This is my FAVORITE image of the day.