For those that live far away and have been dying to see Linc's nursery...
And yeap... that's my little man on the floor. Doesn't he look TINY?!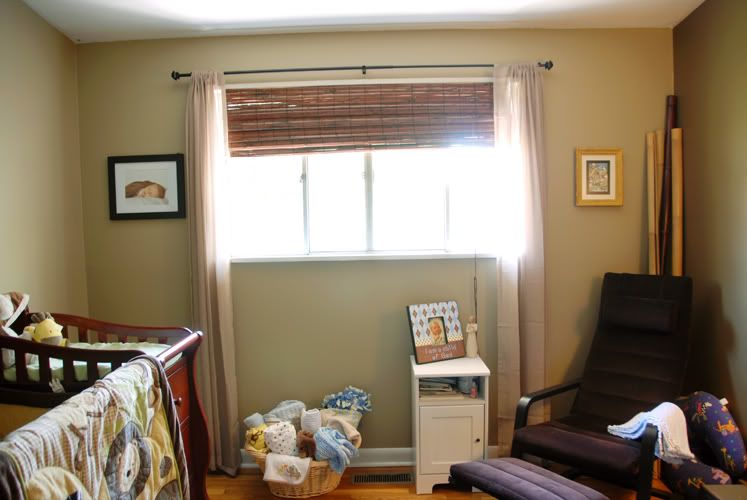 Here's his bedding-or a glimpse at it. I LOVE jungle animals right now. Esp monkeys and giraffes.
The Dilemma...
Here is a beautiful pic of my baby on the wall right? Well that pic is a 20x24!!! It looks like a bloody 8x10! So I have a lot of wall space to cover eh?!
Overall I am really excited how things really came together! It's a cute room and fun to hang out with Lincs in!