One of my best girlfriends and I went to Stadium of Fire this year. I've actually never been and never had cared to go. However, this year my beloved Carried Underwood was playing! Of course this changed everything right?! So me and Jeanie went to see her July 3. What a GREAT night! My preprgo jeans FINALLY fit again (my very favorite ones mind you) and it was a gorgeous night. I left little one at home with his Dad and it was a good thing. Our seats were pretty close to the fireworks. They were LOUD!!They had the Second Generation Osmond group preform-they were amazing. Also, they honoured the Boys Scouts of American. YAWN-is all I can say. And there was this family group that all played the piano and they must have been on drugs or possessed cuz they were completely out of their minds while rocking out. A little disturbing, not going to lie. I mean let's be honest, we were all just there for the insanely GORGEOUS Carrie you know?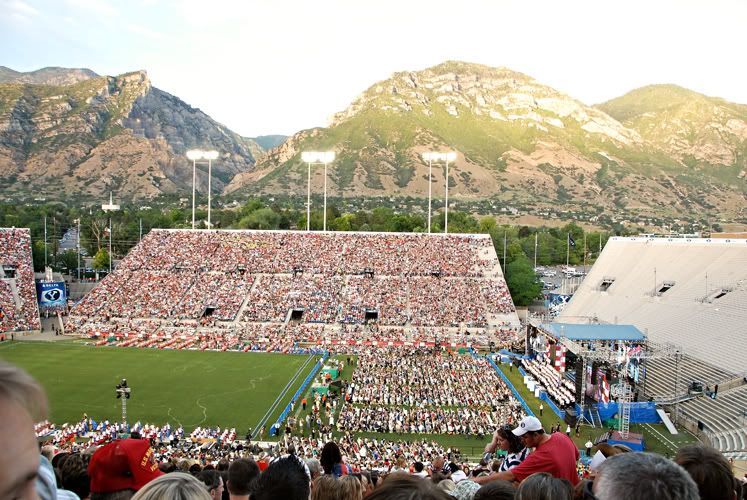 Buddy here was a die hard, proud American. His hat had an outline of the US and said USA above it. Oh... it didn't stop there! These outlines lit up light a friggin Christmas tree! No joke... And take a look at that shirt! HA HA HA HA-love it!
Hello Ms. GORGEOUS!
Amazing fireworks...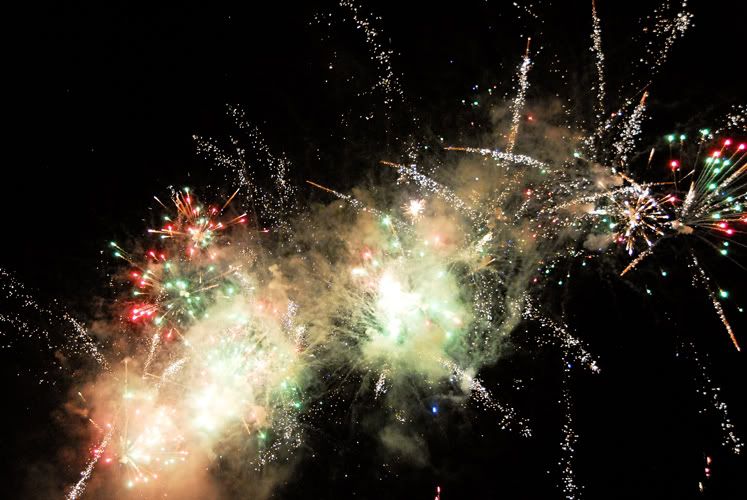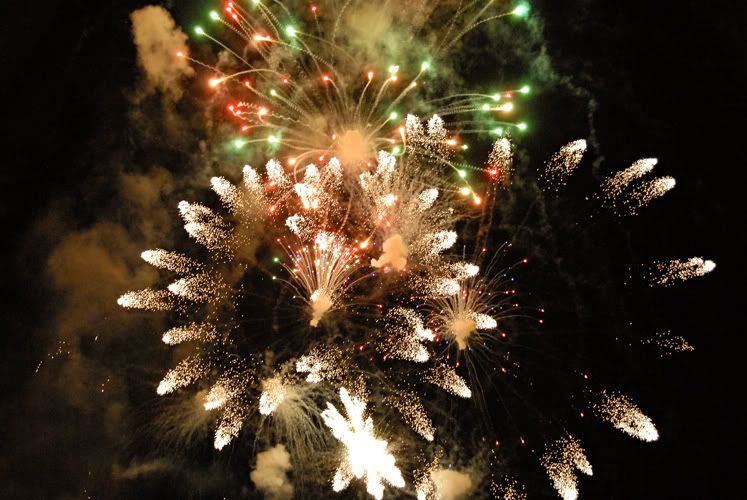 Overall it was an AMAZING night! When Carrie sang, "Jesus Take the Wheel" and incorporated "How Great Thou Art," I seriously choked up. She is AMAZING and so dang adorable. Thanks to my Jeanie for a GREAT girls night out!