We were just driving around randomly when low and behold we found the friggin beach!!!! We were sooooooooo excited! I miss being by the water so bad! I feel like I can breath again. Being in S.F. reminded us a lot of B.C. because it was so green and BEAUTIFUL! More memories....
(Alcatraz is coming up next.)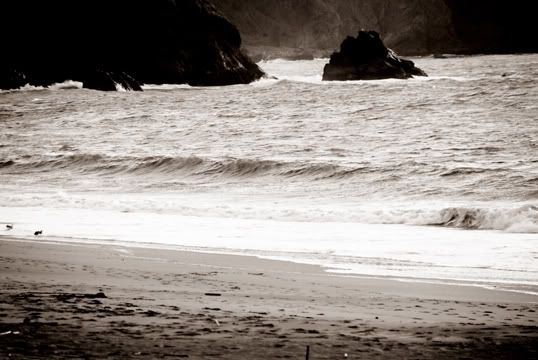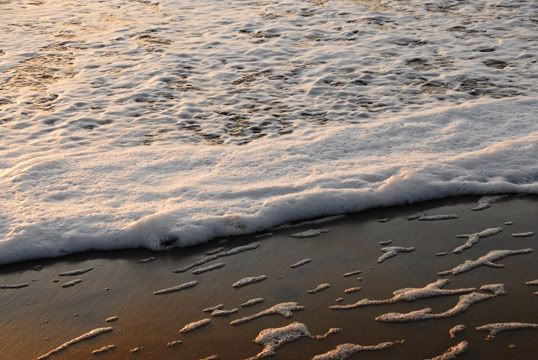 Yeah... I was pretty stupid excited to be on the beach...
My piggies... my crappy crappy COLD piggies!! This was NOT my idea and holy shoot was that water COLD!!!
I thought this was a cool one of Alison
A perfect end to a perfect day!