Now that Lincoln is 8 months, he's about 18lbs. Some days it feels like he weighs a lot more then that. When I was (trying)doing his pics, he was just all over the place. He's so mobile now and can crawl like crazy! Pictures just weren't working out. I'm already dreading next months shoot. Anyways, I tried LOTS of ways to distract him. Pretty much nothing worked. All he wanted to do was pull himself up in standing position. It's his new favorite thing. Oh, and he LOVES to play in the plant dirt and toss it here and there. I can't get mad cuz it cracks me up. I'm sure that to will get old. I've been trying to feed him more baby foods and that isn't working out that great still. ANY IDEAS?? He has been eating Puffs and Yogurt Melts. This was our only saving grace the other day during pics...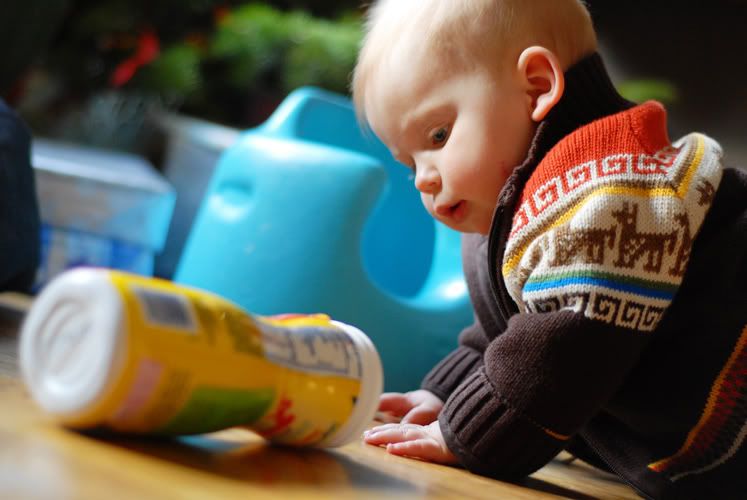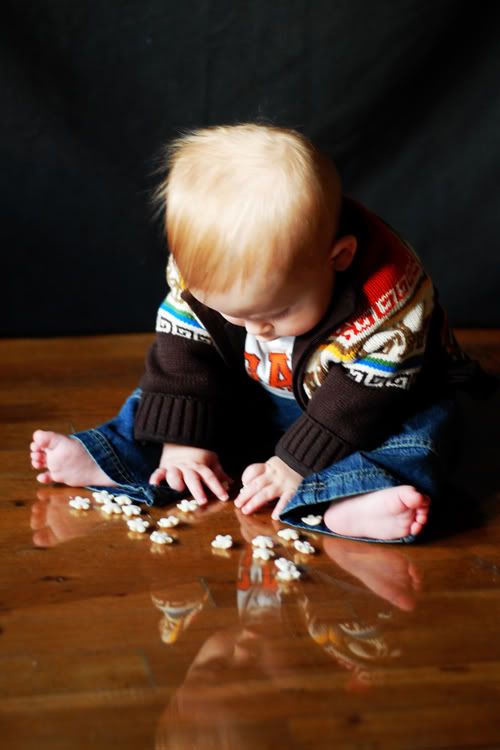 Call me mean, but this pic makes me giggle! LOVE that little pout!
And a glimpse of what's to come...