Lincs thinks he's a big boy. No really, he does! Today the UPS man came to pick up a return and I had left Lincoln in his room playing with toys and this is what I came back to...
SERIOUSLY?? He did this all by himself! Before when we're with him, he's done this with help. NEVER on his own like this!!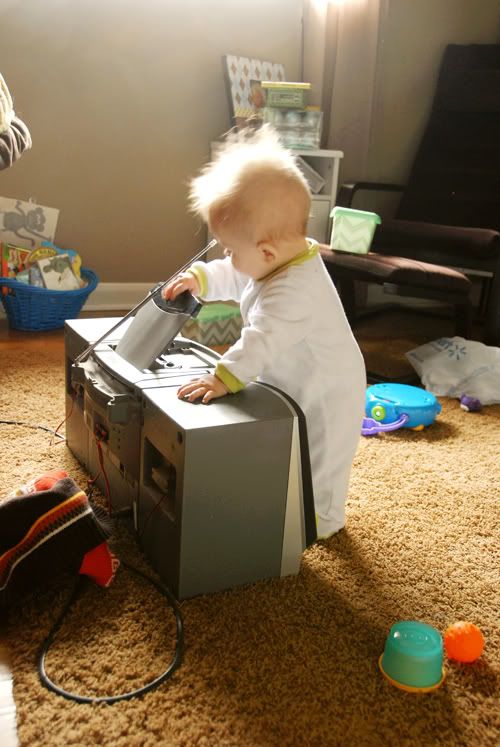 Sooo busted Mr!!Last night we took Lincs to Insta Care. He was SICK. I was getting pretty worried cuz he seemed to be getting worse. The Dr looked in his ear and said, "Wow, that's BAD." He then looked in the other ear and said, "That's bad too!" Really?? Both ears??!! Yeap, and he said they were blistered inside. I've never heard of that. I felt so bad for him. He looked so sick and so miserable. Feeling so helpless when you're baby is so sick is the worst feeling ever. He's on like 3 different meds and he's been pretty blah today. Hopefully tomorrow will be better. Jory is leaving for Toronto to help our friends move home this week =D =D (Those smileys are for them moving home, not that he's leaving). If I didn't have such a sick kid, that would be a different story! ;)I'm hoping things run smoothly while he's gone. Please pray for us!!