Ok, so it isn't his bday till the 30th, but we had a bridal shower for our soon to be sister in law Jessica and figured since we were all up in Logan that day, we might as well celebrate! There's quite a few pics of Jory and our niece C. but really... if you're a Ward, you come equipped with some of the best facial expressions! Happy 30th Jory.
I LOVE this hat!! LOL... Kade picked it out! We put it on Jory before he could see what it looked like or said (which it says "Birthday Prince") and told him that there was a big trout on it.
Ummm... yeah... I don't know about these two sometimes. Jessica, we may need to keep a better eye on them. Well, more like I need to keep a better eye on this teddy eh? ;)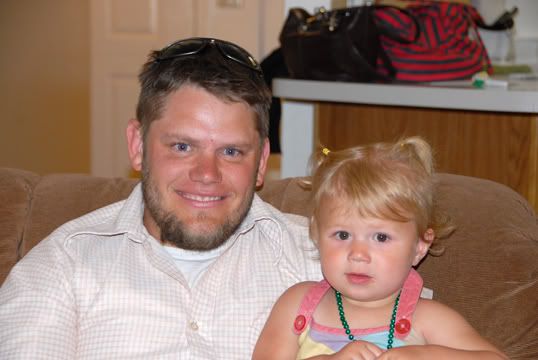 So cute... Jory LOVES this little girl! Whenever Dayle sends me pics through email, I'll forward them to Jory and as soon as I tell him there's pics of her in his inbox, he'll jump on the computer and check them out. It brightens his day to see her and he just laughs and laughs at how cute she is.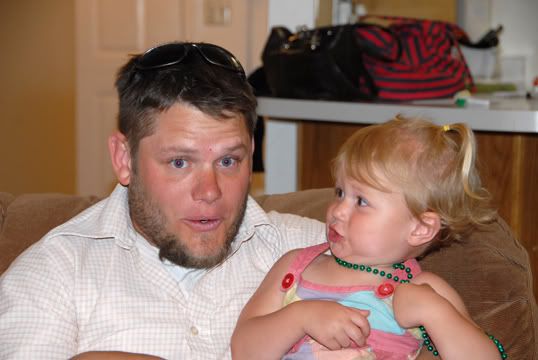 Holy Crap... I LOVE her expression in this one... LOL...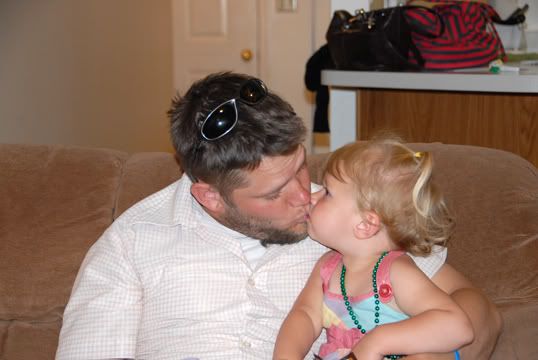 Kisses for the birthday boy.
And here are 3 of the 5 Ward boys. Josh and Brandon... where are you???