I can't help that I love these two so much. They are some of my greatest treasures. One night Mike asked if we could hang out with the kids while he took his wife out on a date. Like I can say no to these kids. In fact, I think there's been maybe one time I HAD to say no cuz of work. But man were we so excited for them to come over. Originally I was going to have Tay Bugs play in my office with some toys and K would hang out with Jor outside. But it was too nice of a night to be inside working when your two favorite kids were over! Work so wasn't happening that evening-nope I didn't get a thing done but some serious play time with these two! So we played outside the whole time! It was so much fun. I love love LOVE these two so much!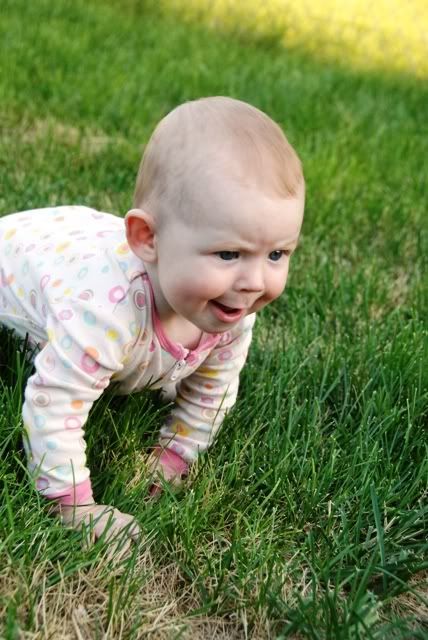 This expression amuses me a lot. She looks a lot like her mom to me.
K. was showing me his new skateboard Techniques all evening. He was pretty good!
Oh.... how I LOVE this little face!
And this one too...
Here's the thing with Tay... she doesn't like to play with toys... cell phones, lip gloss, water bottles. But she wouldn't TOUCH her toys. She is so going to be a little diva.
What a great evening. Please come play soon you two! We LOVE YOU!!!