Christmas Morning came much too early this year. Jory woke me up at 5:50am. Not cool at all. But this is how it works Christmas Morning in the Ward Family. It's still soooo dark when we open presents. By the time we're done, it's light outside. It was a really nice Christmas though. Hanging out with everyone and seeing all the nice things everyone got. The rest of the day we just spent laying around and getting some much needed sleep!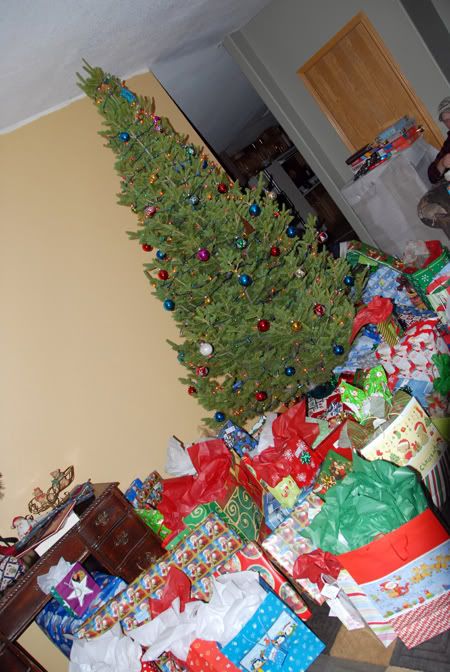 The tree before we dug in...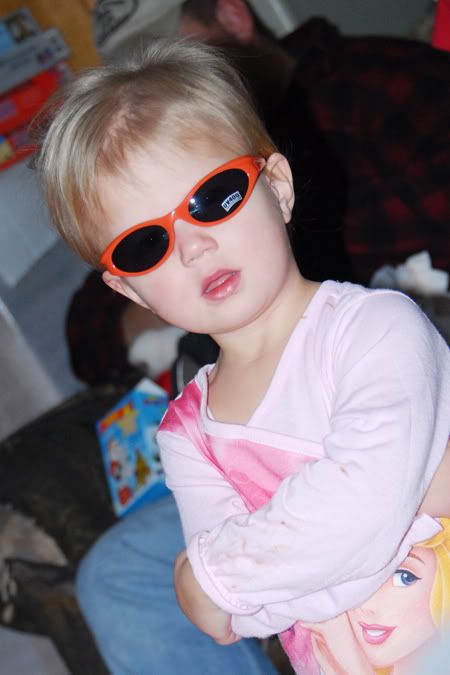 Sooo cute!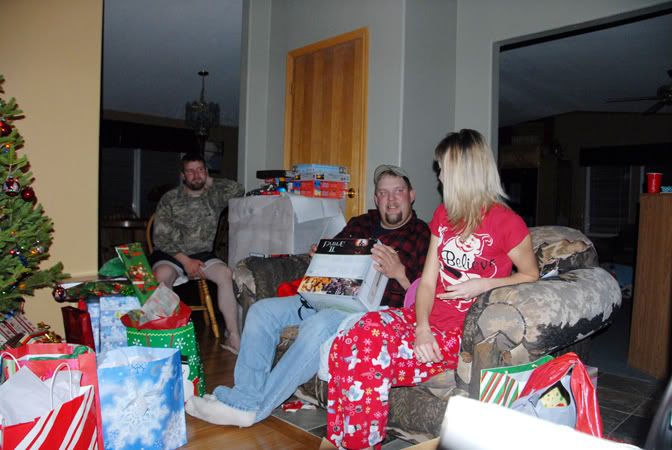 Josh got an Xbox.
Grey's BABY!!!
Some new cloths for Jory.
Our Mother in Law made all us girls a necklace and a pair of earrings. She did really well. They look amazing!
Dayle made Cas this adorable quilt.
She LOVES her new baby!After we opened presents we went to Grandma Donna's to see her open hers.
She told us it was much to early to join us. No joke!
Everyone needs a Grandma like G.Donna! She is very sweet and loving.
Trying to get her head stuck or something. Either way, it was funny.