I can't help it, I just can't seem to get enough of these two. I don't see them as often as I should or would like to either. Sad thing is, they live about 3 mins away. But I love them-with all my heart. I'd do pretty much anything for them. I can't believe how fast they are growing either! I still remember very clearly the night my mom called to tell me Kobe was born. How depressed I was that I was so far away! Buggies is already one. HOW DID THAT HAPPEN? I mean really... where did that year go? She has her own little personality that is pretty dang feisty. She's so lovable though. Gosh... I miss you two stinkers!!
The sweetest little chatter box I've ever met!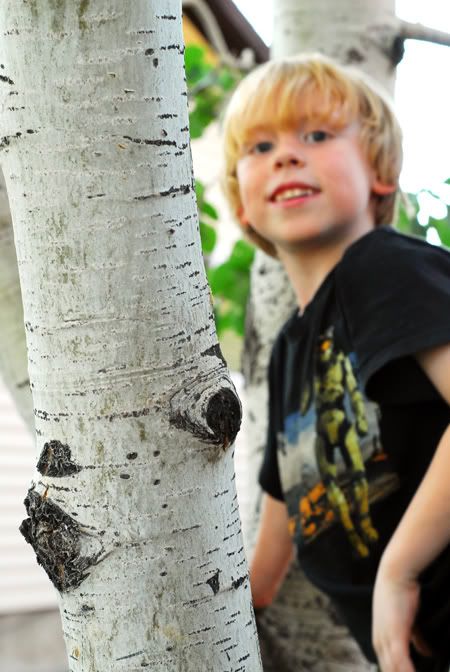 He's always been such a good kid. I simply adore him!
One of the big differences between him and his baby sister... he is sooo good for me when I put a camera in his face! Bugs, not so much...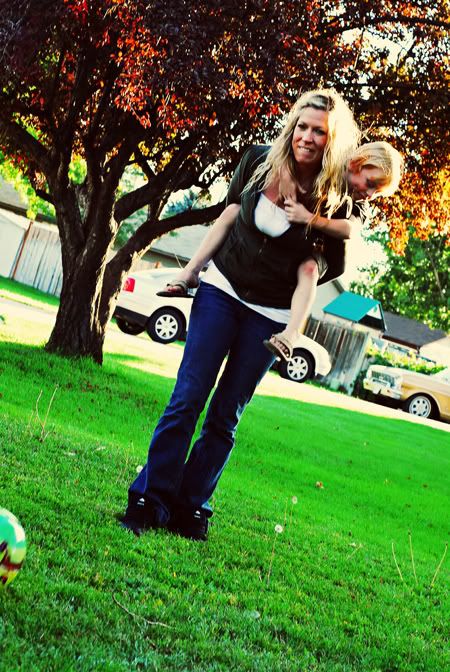 They are so lucky to have her as their mom. She's amazing!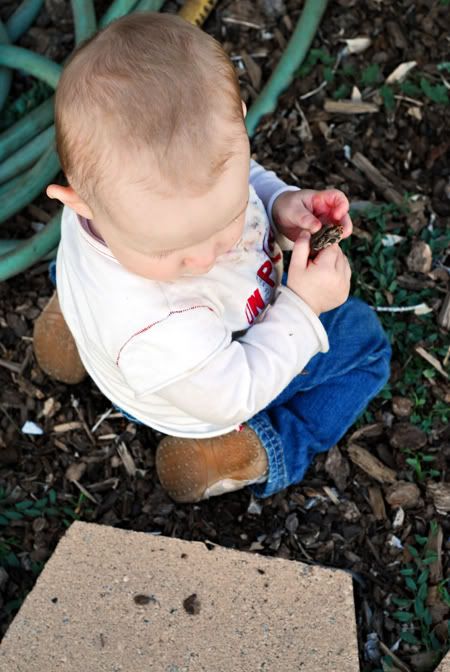 I don't really know what's in her hands and I don't know that I want to know. But I will tell you this, she isn't afraid of anything in the dirt. She loves it.
Don't know why, but I LOVE this pic of her! Love her.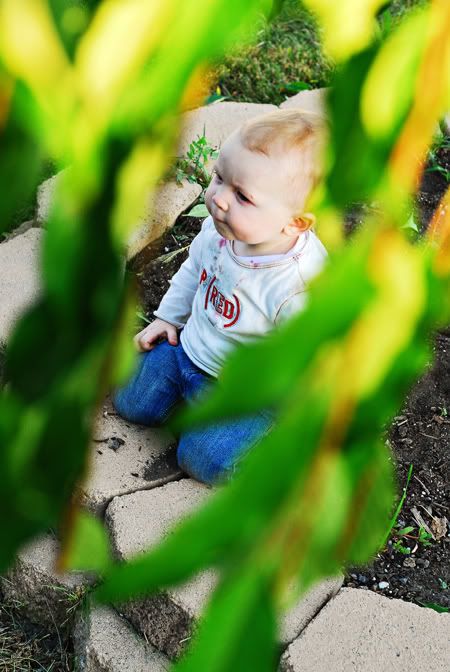 What a cute little face!

I love you two so much-never forget that! Oh and believe me... there will be plenty more to come! =)