This evening, Jory and I went and picked our friend Jeff and his 2 kids up from the airport. Jory is going with them (they are actually driving as I type) to Colorado for about a week to do some tile work. As much as I would have liked to go help with these two cute kids, I have a lot to do this next week. (Being a stay at home wife is unfortunately something that must come to an end). After we picked them up from the airport, we went to the Training Table for dinner and came back to our place to hang out for a bit. Jory and Jeff went to pick up Brown Town-and old skool looking truck-while I watched the kids. A is OBSESSED with cats! No joke... She came to our house in June before they moved and fell in love with Skitty. I thought she would have forgotten about her. Oh no... at the airport she asked if we were going to my house so she could play with my kitten. ??? How on earth does a 3 year old remember that? It's not like she played at my house that often or saw our kitten longer then 30 mins. But she was SOOOO happy to see her! G boy was also happy to see Skitty and crawled all over to try and pet her. I brought out some boy toys for him, but nope, he wanted to play with that cat! Lol... Soooo, Karen!! I know you won't be able to see your babies for the next two weeks and I'm sure it's ALREADY so hard for you so I thought I'd post some pics of your beautiful babies for you! If I could have gone with the boys to help with the kids and taken pics and posted them each day for you, then I would have! Hope you enjoy these! So cute!
See how much they love this cat? Crazy... Does Skitty look a little PO at all? ;)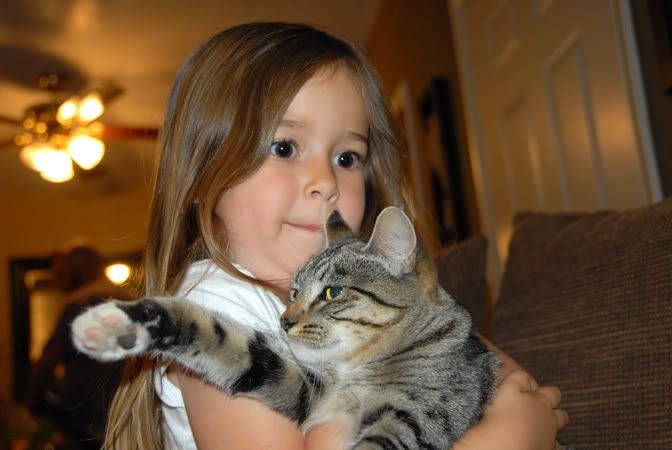 This face makes me laugh!
The beautiful G boy! Here's a few more... (He is a sweet boy!)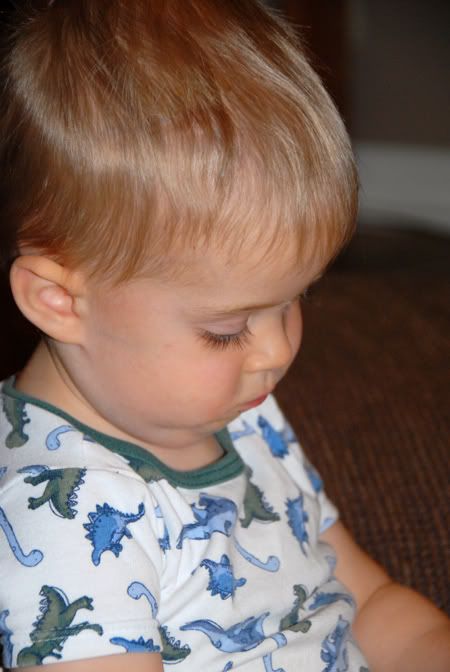 G LOVES Jory strangely enough. He knew Jory was behind one of these doors and would knock on them looking for him. Kinda funny...
A cute one of the two of them together!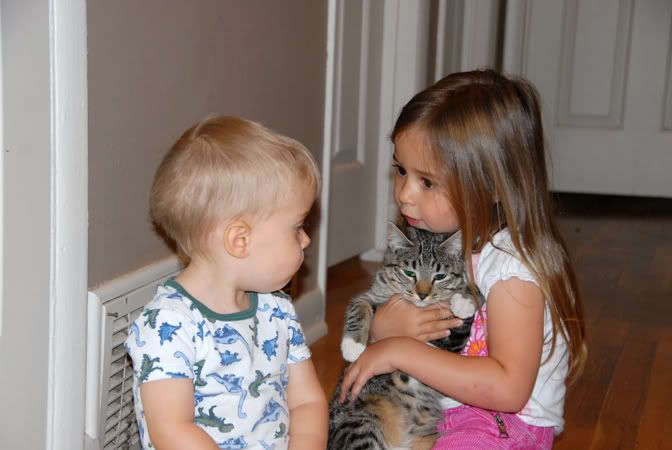 Jeff and I told A that she had to be VERY gentle and soft with Skitty or she'd freak and run and hide. She REALLY tried her best. In fact, she even was giving G the low down on how to be with Skitty!
So adorable...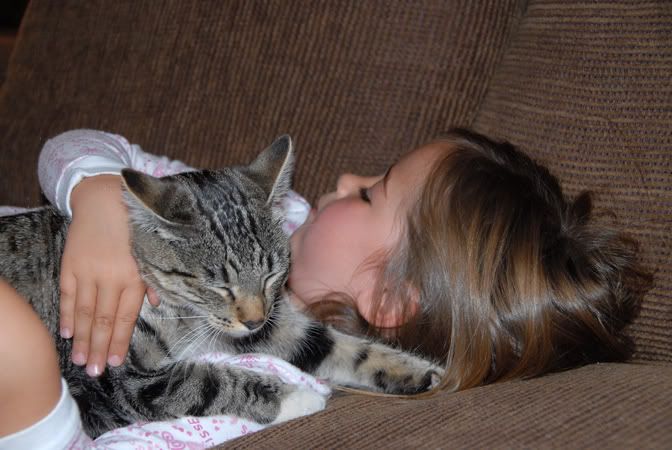 I love this shot! Proof that "Skitty loves A now" as she told me.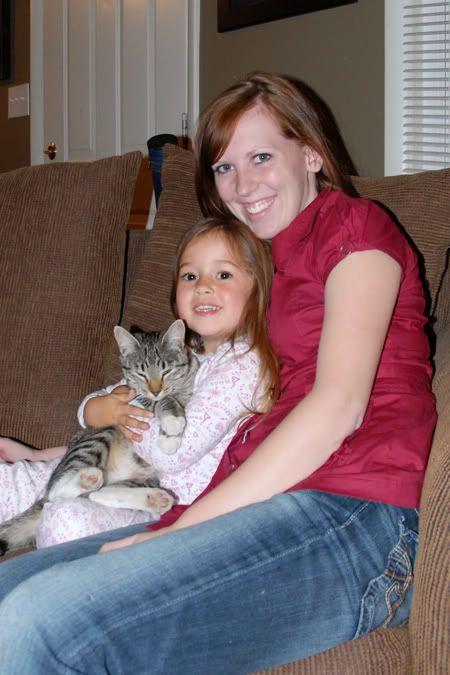 The 3 girls at the end of our fun evening together!