Bugs turned a year on the 5th of this month. I can't believe it-the year has just flow by. She had quite the fun little party too. As usual, I took WAY TOO MANY PICS. I wonder if some people think this is annoying. Oh well... Anyways, I love this little girl SOOO much. I love that her own little personality is coming out. She makes me laugh (as does her brother). There are A LOT of pics on this post. But really, they are SO dang cute!!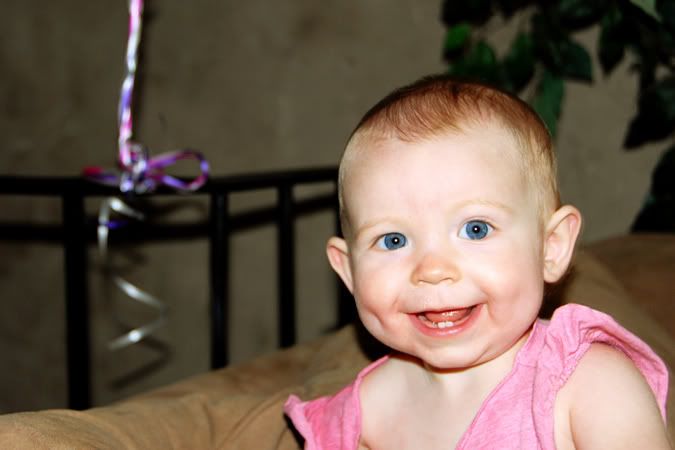 Looking pretty excited eh?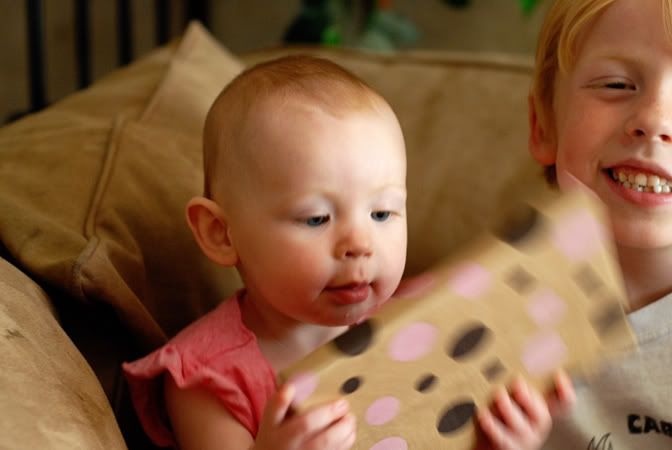 Ohhh... PRESANTS!!!!
Two cute kids!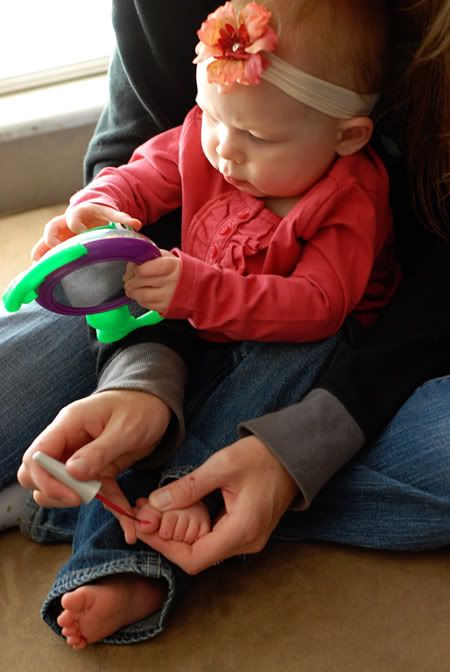 And WHO shows up to thier very first bday party without her toe nails painted?? Not this little girl! Her mommy is VERY on top of things.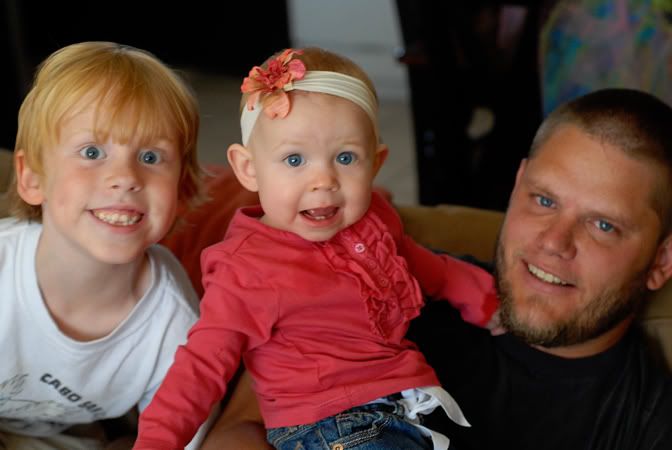 Bugs is pretty scared of this uncle. We can't figure it out as he's really good with kids, but I'm thinking it's that burley facial hair.
Time to open presants!! K wanted to help her open everything. He's a good big brother like that you know?
Here's the thing... Bugs was really excited about ALL her presants she got, but everytime we'd open a new toy, she'd get so excited and want to play, and as soon as she started playing, the toy would be taken away from her and another presant would be put in it's place to open. She was getting SOOOO MAD!!
A winner presant from De. She LOVES soft things.
Still happy with the pink pig!
If you give her something soft, she'll snuggle with it!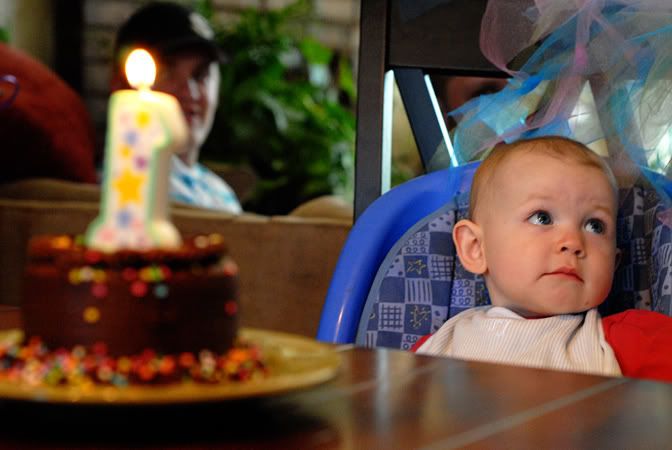 I'm sure she's thinking here... "Oh what? You gunna put this in front of me to tease me and then take this away too? I'm not falling for it mom!"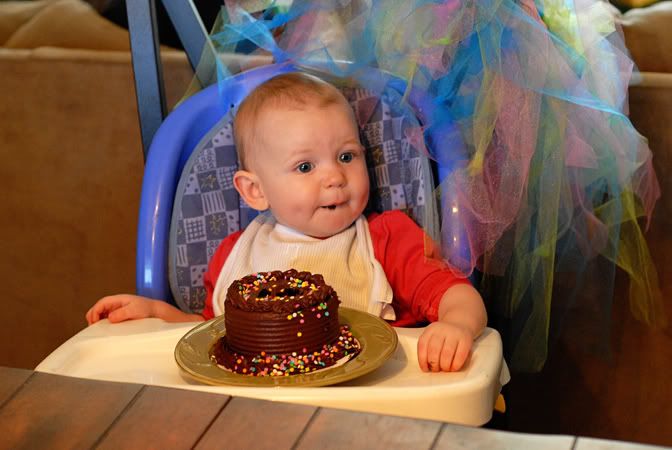 OOOOHHHHHHHH..... So THIS is what chocolate tastes like!!
"I just can't help myself... I just can't get enough!"
Look at that cute little face!