I just can not believe that K. is already done with Kinder garden. I hate that as the older I get, the faster time flys. It's not right. It seems like just the other day is when I was moving back to Ut and K. was just 10 months. Of course that was like 5 years ago already! Jor and I went to his play and it was the cutest thing I'd ever seen! I was trying to hide while taking pictures so that others around me wouldn't get annoyed (not that I secretly cared of course) and when K. looked at me he had this huge smile on his face and started singing LOUDER and I could HEAR him from where I was sitting. I must admit, it chocked me up... Yeah, call me a baby-I don't care!
Soooooo FUNNY. Of course I'm giggling as I write this whole thing and Jor keeps asking me what I'm laughing at! LOL... I am so proud of this kid!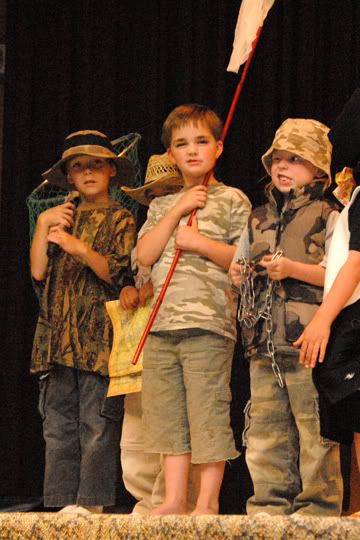 Best "Stink Eye" around eh?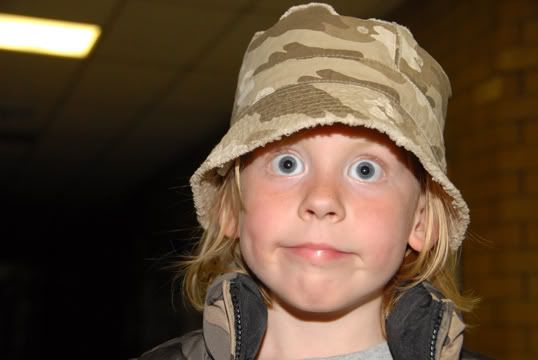 So right now... this is by far my favorite pic of him EVER! It makes me LAUGH!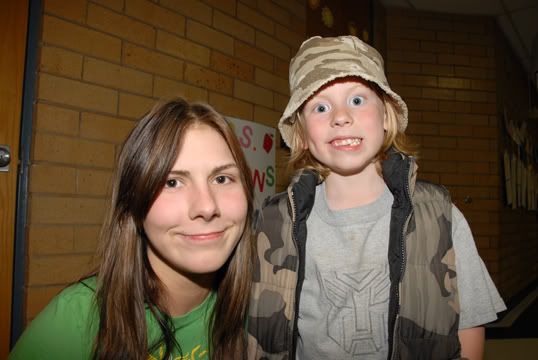 And of course every kid has to have a favorite Aunt Snuffy!
He reminds me a lot of his dad (my brother)when Mike was younger.
Of course he has to save the best smile for his mom! ;)